Online scheduling is available for esthetician services! 
Please click "Request Appointment" at the bottom right of the page.  Please note that a deposit of $50 is necessary – your appointment will be confirmed after a Camellia Dermatology staff member calls you to confirm and collect the deposit. Laser and microneedling appointments can only be made by phone (call (251) 424-1880). 
Facials
(60 minutes)
We offer custom facials using only the best medical-grade skin care products and techniques for a unique experience with lasting results. Our facial treatments focus on improving the overall health of your skin. Whether you are concerned with aging, acne, or just seeking a healthy glow, our facials are tailored to meet your individual needs while providing a little rest and relaxation.  Click below to see our full menu of facials.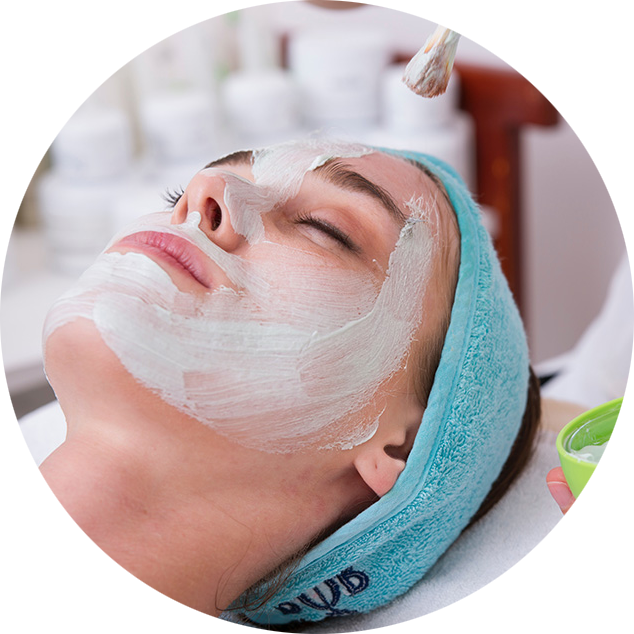 Chemical Peels
(30 minutes)
We offer a variety of superficial and medium depth chemical peels, such as salicylic acid, mandelic acid, lactic acid, TCA, and Jessner's. Chemical peels can help sun spots, acne, melasma, sun damage, rough skin texture, and fine lines. Dr. Ananth and our esthetician can help you choose the peel that is best for your skin type. Click below to see our full menu of chemical peels.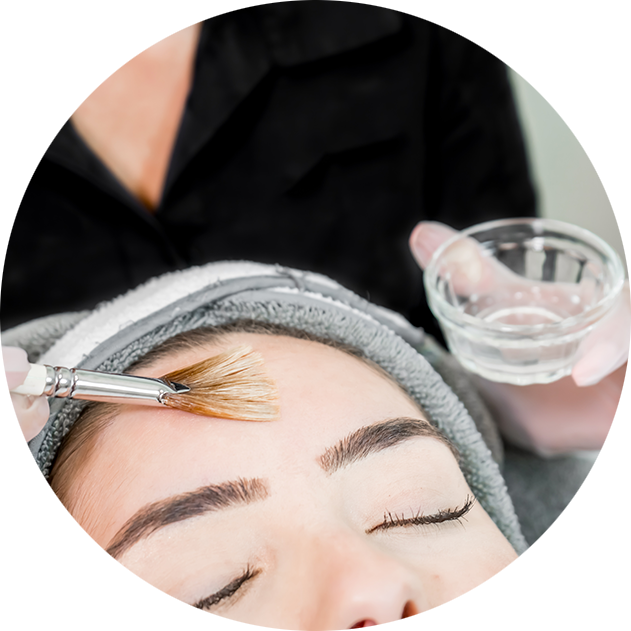 Dermaplaning
(60 minutes)
Dermaplaning is a skin resurfacing technique used to remove dead skin cells and vellus (peach fuzz) facial hair to reveal a glowing complexion that is silky-smooth to the touch. This is a perfect treatment prior to any event.  This treatment includes a custom face mask.
DiamondGlow
(40 minutes)
This is next-level skin resurfacing treatment that delivers radiant, rejuvenated, and healthy-looking skin. The DiamondGlow system uses a signature technology that simultaneously exfoliates dry damaged skin cells using a precise and customizable microdermabrasion tip, extracts the skin's surface and pores using a high-powered suction, and infuses the skin with customized medical-grade serums.
Microneedling (Eclipse Micropen EVO)
(60 minutes)
Microneedling works by creating thousands of tiny micro-injuries in the surface of the skin that jump-start the skin's repair process, inducing collagen production and creating more youthful, vibrant skin.  We use the Eclipse Micropen EVO, which is one of the only FDA approved microneedling systems.  This treatment can improve acne scars, skin texture, melasma, fine lines, wrinkles, and the appearance of large pores.
ADVATx Laser
(60 minutes)
The ADVATx laser addresses a wide range of conditions including skin tone, fine lines, rosacea, broken blood vessels, redness, acne, large pores, and skin texture with little to no downtime. The ADVATx laser is the world's most advanced solid-state yellow vascular laser (589nm) and also the first hybrid laser to incorporate rejuvenation (1319nm) to address a wide range of conditions.